—— After months of preparation, the team at CrowFunz has built a platform offering a one-stop service of real estate investment. Today, the online platform is officially launched for investors, and our first Debt Fund is available with an entire online investment process.

CrowdFunz's online investment platform, in conjunction with Fund America, a leading American financial technology provider, uses third-party custodial services for the funds available on the website. From investment, transfer, to compliance, our investors can complete the whole process through our website, getting convenient, strategic, and safe financial services.
In this article, we will introduce you to every step from user registration to fund investment so you can quickly get started on the website.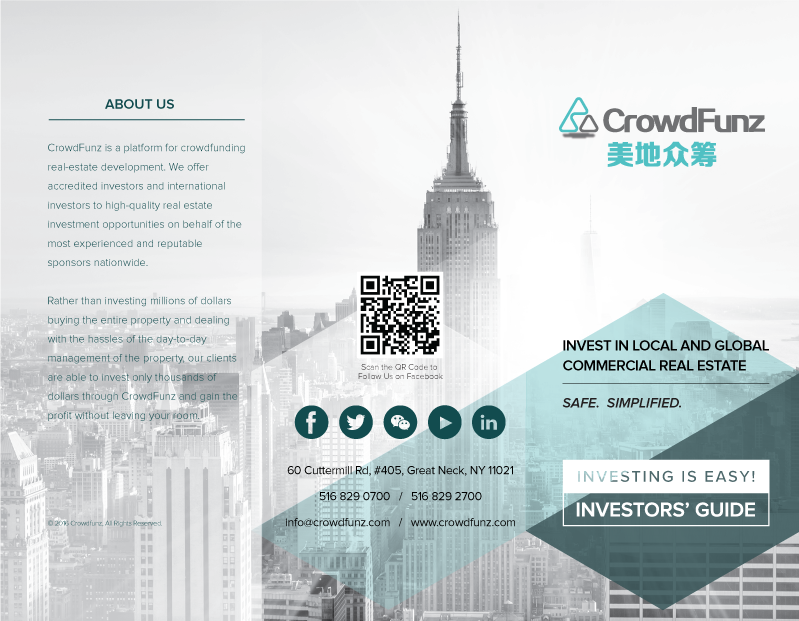 Can I purchase the fund products from CrowdFunz platform?
Before investing on our website, you need to confirm that you are an Accredited Investor if you are a legal U.S. resident, or a foreign investor not defined as a U.S. resident.
At present, all private equity fund products provided by CrowdFunz are only available for those two types of investors.
Generally speaking, an individual retail investor (Retail Investor) in the United States needs to meet the following definitions to be defined as an "Accredited Investor":
The individual whose annual income has exceeded $200,000 for two consecutive years, or the combined annual income with his spouse has exceeded $300,000 for two consecutive years, and the income level in the year of investment can be maintained at the same level;
The net worth of the individual or the spouse combined reach $1 million (excluding real property used for self-occupation).
If you are a Chinese investor and want to purchase the fund products, you only need to provide documents such as ID cards or passport copies to verify the legal residence.
(For more information, please contact us through 516-829- 0700/516-829- 2700 or send an e-mail to info@crowdfunz.com.)
How can I start the investment on CrowdFunz?
The only thing that you need to do is to complete (1) Account Registration and (2) Investment Registration on our website before you start the investment.
(1) Account Registration
If you visit our website for the first time, please complete the following User Registration before browsing available funds.
Step 1: Click the "Register" button at the top right of the website and fill in the e-mail address required to register an account.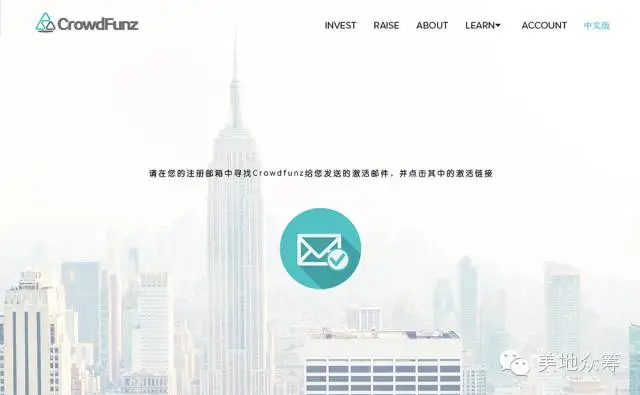 Step 2: Click on the e-mail verification to activate your account.
You must check the registered e-mail and click the link in the email to complete the verification. After successfully verifying your email address, you can browse the funds available on CrowdFunz's website.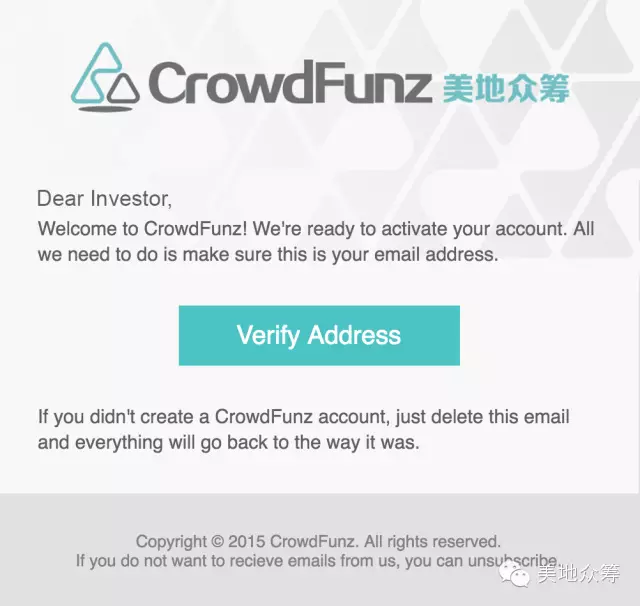 Step 3: Fill in user information.
The link to verify your e-mail will take you to the dashboard of the investor account. You can fill in the user information in its interface then start to experience our one-stop investment.
(2) Investment Registration
Step 1: Fill in your Investor information when you decide to invest.
Fund investments made on our website will be completed through the custodian channel provided by Fund America.
Firstly choose your investor statuses such as an individual, a company, a trust, or a self-directed IRA.
Next, fill in the relevant personal, institutional information, and associated address.
Then choose the method of transfer like Electronic Transfer (ACH transfer, only available for U.S. bank accounts), Bank Wire Transfer (Wire Transfer), Personal or Company Checks (limited to U.S. bank accounts); for international investors, only Bank Wire Transfer available for the investment transactions.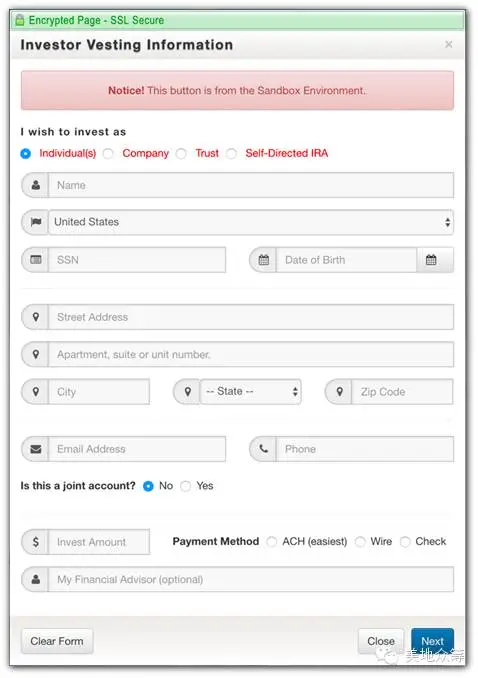 Step 2: Input Investor Financial Information.
The following two parts of information need to be provided by investors: (a) Accredited Investor certification; (b) Electronic Transfer Information of your bank account (ACH transfer limited to U.S. bank accounts) to verify the investor's investment qualifications.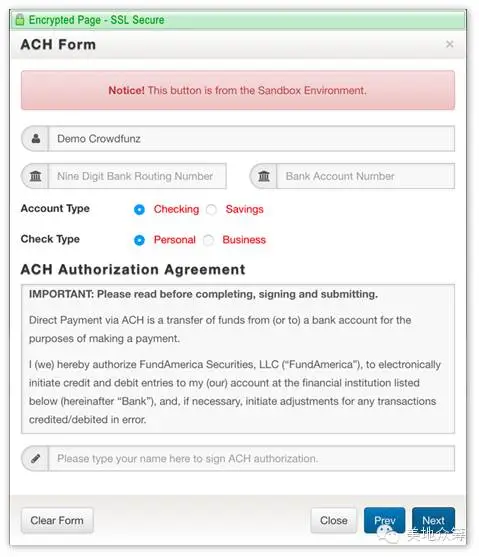 Step 3: Online Signing of Investment Legal Documents (eSign).
During the investment process, you can sign and review all relevant legal documents online. After the document is signed, it can be printed and backed up.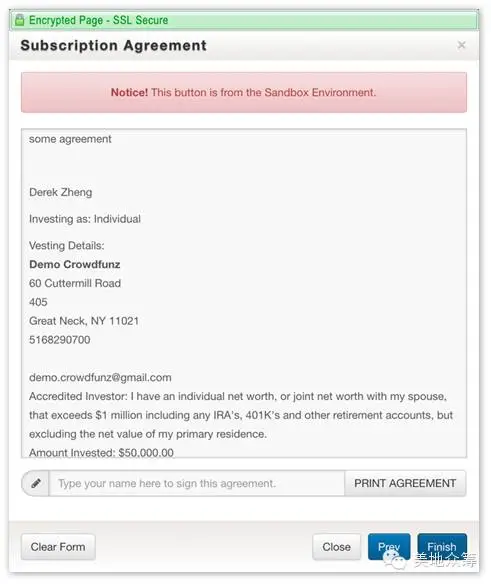 Step 4: Complete and Confirm Your Investment.
The current investment process can be completely finished on our website. After completing the investment, you will receive three e-mails from a third-party custodian institution to confirm your investment, and let you know the actual transaction status of the investment.
First e-mail: Confirmation of signed subscription agreement;
Second e-mail: The escrow account has received invested funds;
Third e-mail: The escrow account begins to disburse funds, and the investment takes effect.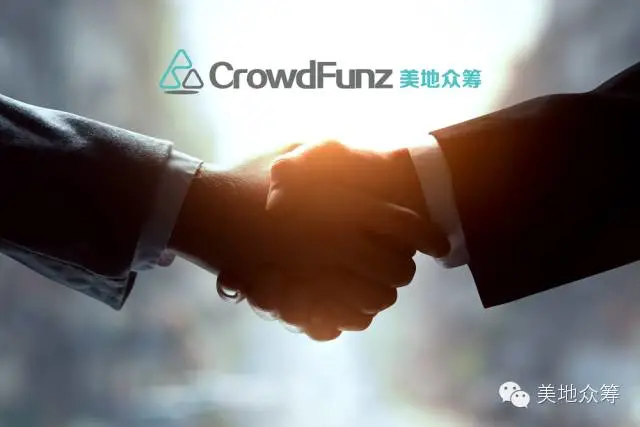 If you are interested in investing in real estate development projects in the United States, please feel free to contact us!
Our team is committed to offering more quality-based local real estate investment opportunities to you.