—— From August 2, 2016, foreign investors who buy a house in Vancouver will need to pay 15% more property transfer taxes. Within one month of the policy's promulgation, Vancouver housing prices plummeted.
The market reacts strongly to the new tax
In recent years, Vancouver has been a popular city for Chinese home buyers to purchase properties overseas. The saying that "Chinese immigrants support half of the in Vancouver's property market" has spread locally.
However, a new property transfer tax effective in British Columbia, Canada, at the end of July, (Prior Article: Vancouver announces that foreign buyers will pay 15% more property transfer tax) has poured cold water on the hot Vancouver property market.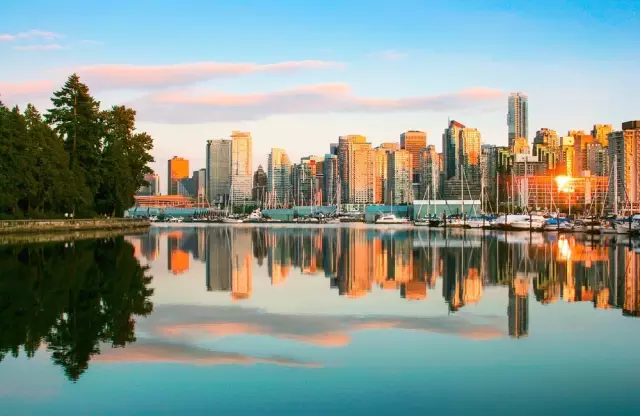 According to the local MLS (Multiple Listing System) residential transaction data, since British Columbia announced the new tax targeting on foreign buyers, Vancouver's local residential sales have experienced a dramatic decline. In the West Vancouver area favored by home buyers, only 3 houses were sold, which was much lower than the 52 units sold in the same period last year.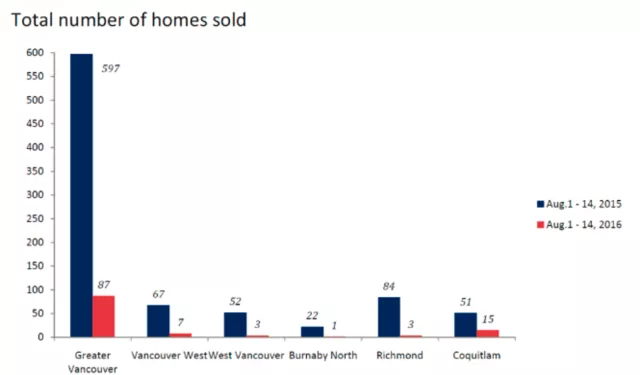 In terms of prices, as of August 16, the average residential price in downtown Vancouver reached $1.1 million Canadian dollars/unit, a drop of 20.7% within one month; the average residential price in Vancouver's eastern suburbs reached $1 million Canadian dollars/unit., down 17.3%.
Trend chart of average residential prices in Vancouver from January to August 2016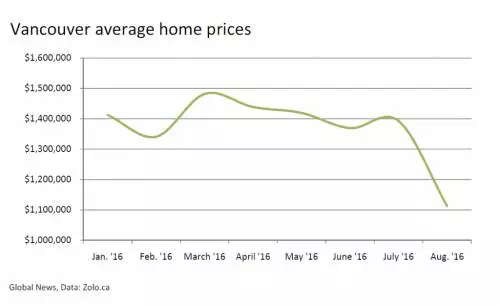 CMHC (Canada Mortgage and Housing Corp), a Canadian mortgage company affiliated with the Canadian government, said that the tax reform would not significantly impact the sales and prices in the local markets since the proportion of overseas buyers is small.
The fact is that in just half a month, the prices of Vancouver housing have plunged in all regional markets.